WHY FITNESS BEST
ASIA AWARDS 2021?

GAIN RECOGNITION & REWARD

PUBLISHED IN MEDIA RELEASE

BENEFIT FROM REGIONAL PROMOTION

LISTED PROFILE ON WEBSITE

DRIVE CUSTOMER GROWTH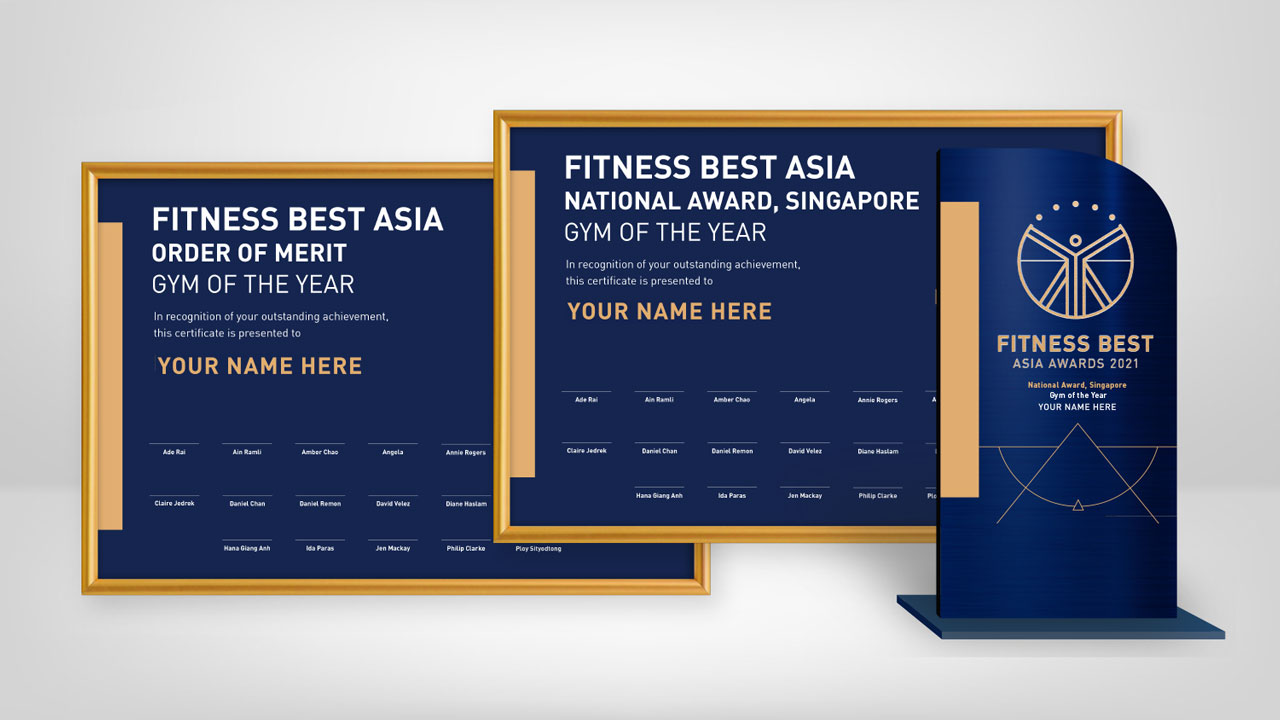 WINNER'S PACKAGE
Win Fitness Best Asia's prestigious awards and be recognised as Asia's best in the fitness and wellness industry. Winners will receive the Fitness Best Asia Mark of Excellence to utilize on the brand's award-winning profile and marketing materials. Benefit from media press release that includes potential business networking opportunities and regional recognition.
In addition, winners will receive an e-certificate, detailing their excellence in their respective fields. For a fee, winners can look forward to receiving a tangible recognition of an excellent achievement such as the customized award trophy.
Every participant will be awarded an e-certificate detailing their Order of Merit in recognition for the time and effort they have devoted to inspiring the community to achieve better lifestyles through exercising both the mind and body.